Do you want to learn how to use a template to create a beautiful scrapbook page?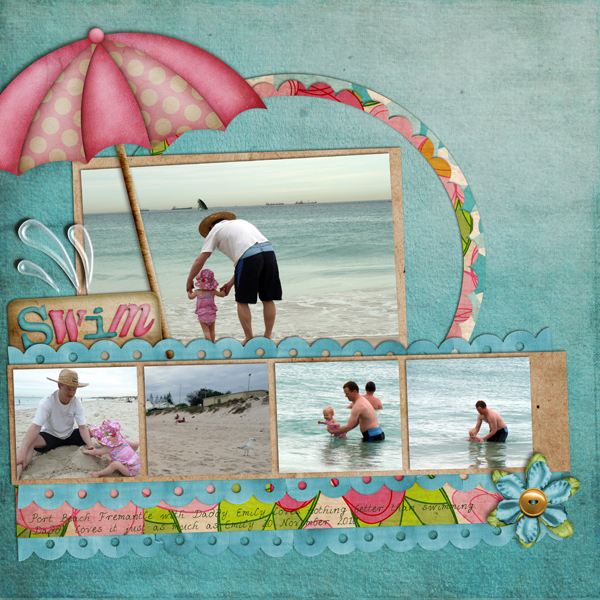 The videos below explain in detail how I created this layout from a template. Why not grab the free Shabby Miss Jenn Project 365 templates and follow along.
Step 1 – Save your file as a new name
Open and save your template
Step 2 – Select your photos, I used Picasa for this step
Step 3 – Place your photos in the layout and clip them to the photo spots in the template
Place your photos into your layout
Includes tips on placing files, moving layers, constraining proportions, resizing photo spots and more!
Step 4 – Add papers to your layout
Add papers to complement your photos.
Using the place command, easily add papers and clip them to your template layers.
Step 5 – Add embellishments and journal
Add embellishments and journal
Credits
Shabby Miss Jenn – Splish Splash Girl
Free Shabby Miss Jenn Project 365 templates
See more digital scrapbooking events, workshops and tutorials at Digital Scrapbooking HQ.com