Ever wanted to split your two page layout or a large panorama photo over two pages in Shutterfly? Here's how!
Creating a double page in Shutterfly, I'm using a page size of 12×12, but you can alter this to fit the book you are creating.
To begin
Create a page that is 23.7 x 11.95 inches and 300dpi
Save your PSD
Option 1 Create two jpg files from your PSD
Go to the Image Menu, then click- Resize then Canvas Size. And you should see a dialog box similar to this one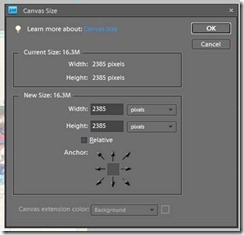 For the Left hand side – change the New size width to 11.95 inches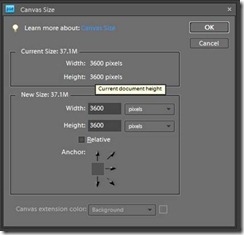 Under Anchor Click the left arrow so that it matches the above – this means it will cut off the right hand edge.
Click OK to apply the change in canvas size
Click OK to warning message – we want the clipping to occur.
Save this end result as a JPG file.
Open up the saved PSD and repeat for the right hand side – this time setting it to anchor on the right.
Then upload the 2 new photos and place them each in a full page template.
Option 2 Split in Shutterfly
Save the whole file as a jpg
Upload it to Shutterfly and follow the directions here to create a two page spread
Place the scrapbook page into each side of the book pages
Move it around until the preview looks lined up with the fold
Print and enjoy your book!
Want to create a smaller book with two page spreads?
If you want to create a different size books the details on the dimensions you need are on Shutterfly's site here.
Want more Photobook Tips?
See more digital scrapbooking events, workshops and tutorials at Digital Scrapbooking HQ.com