The Shanhun Family in 2018

Matthew is nearly 3 now. He is now sharing a room with Edward (which they love!) His favourite activity is riding his ride-on 'motorbike'. He never misses an opportunity to join in backyard cricket or trampolining.
Lucy has started home-schooling this year (kindy) and loves learning her letters and numbers. She can often be found playing with her dolls or Barbies and loves to draw, colour in and dance.

Edward turned 6 (year 1) and is becoming a confident reader. This year Edward has been participating in Trampolining and Gymnastics at High Flyers and even did his first competition. He loves Pokémon and has made a few friends who also play the card game.

Emily is 9 (year 4). This year she has taken up learning Spanish as her language for school. She's continuing with piano, ballet and gym at High Flyers. Any spare moment is spent reading or creating something! Highlights of her year include the dancing in the Christmas Cheer Ballet and singing in the Children's Christmas Choir.

Phill continues at BHP in Perth, taking on a new role as WA Iron Ore Discipline Engineering Manager in September. This role is a step up and he's now managing a team of engineers across the various disciplines (mechanical, electrical, civil etc).

Melissa has joined the church music team again as well as taking up swimming laps. Home-schooling, Pilates, helping with Mothers of Pre-schoolers (MOPS), digital scrapbooking and teaching classes have made for another year filled to the brim.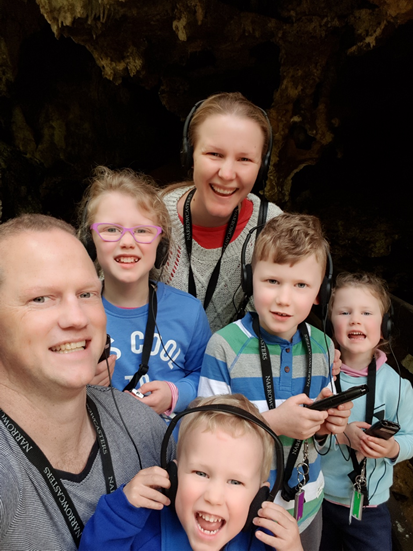 One highlight of our year was family holiday in Dunsborough, we enjoyed seeing caves, whales, horse-riding, seeing farm animals and exploring a little of our south west.
We are looking forward to Christmas and hope your family enjoys this special time of the year too.